About CASA Scholars
CASA Scholars is a study abroad division of Canam Visa Consultants, one of the largest immigration consultant groups in Canadian Immigration. At CASA Scholars, we strive towards making your dreams of becoming a professional a reality! Studying abroad can be an extremely nerve racking experience which is why we are there with you every step of the way.
The core team of CASA Scholars is spearheaded by people with more than twenty years of experience and  knowledge in the fields of Education, Immigration, Visa processing and other related services. To ensure prompt and hassle free services we have a team of admission officers who go through rigorous training on study programs specific,  immigration and visa processing norms & rules to arm them with the requisite high quality porn knowledge.
Once we receive your application,  you will be assigned an admissions officer who will guide you through the entire application process and assist you at every stage. CASA admissions officer will  provide you the complete assistance in Course counselling, University/Country selection, Scholarships, Education Loans, Pre-departure orientations. From form filling to fee submission, from the thought of studying abroad to your departure – we can help you at every step.
We help students pursue higher education overseas. We offer services right from pre-admission to post landing services tailored to the needs of each and every student seeking overseas education. The countries for higher education are Canada, USA,  Australia, UK, Ireland, New Zealand and many more.
Our main objective and  focus is to have a strong  " support line" between the prospective student and the university.  We know Visa Application process is  complex and demanding, at CASA all immigration and visa application process is handled by  our qualified immigration consultants.
The Advantages of Studying in Canada
No LSAT Required
Admissions will be offered taking into consideration the strength of your application. All you need is to submit your academic transcripts from high school and university, an academic reference letter, and a personal statement.
Earn Law degree in Just 3 years after completing High School
Study law in the UK directly out of High School. Law degrees in the UK are often shorter: an undergraduate LLB degree is three years, and a postgraduate LLM is one year. This is significantly less than the countries such as Canada and the USA. Call us - Save time and money.
Gain international experience
Top students from around the world come to UK to study law. Hence studying law in the UK is a wonderful opportunity to gain international experience.  UK is  considered the home of law,  the British system of 'common law' was developed more than 900 years ago and is now recognised around the world.  USA and Canada has a legal system based on English common law.
- Frequently asked questions
After studying Dentistry in Australia, Ireland or NewZealand, can I practice in Canada as a Dentist.
admin
The Commission on Dental Accreditation of Canada (CDAC) is responsible for accrediting dental, dental hygiene and dental assisting education programs in Canada. For the purpose of certification and licensure in Canada,  the following programs are considered accredited in Canada: a) Programs that are accredited by  the American Dental Association's Commission on Dental Accreditation (CODA) are considered accredited. In addition, the following general dentistry programs are also considered accredited: b) Effective March 30, 2010, general dentistry programs accredited by CDAC or the Australian Dental Council (ADC). c) Effective December 15, 2011, general dentistry programs accredited by CDAC or the Dental Council of New Zealand (DCNZ). d) Effective December 5, 2012, general dentistry programs accredited by CDAC or the Irish Dental Council.
- Testimonials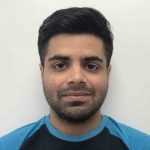 My search for education in Canada came to an end with the help of CASA. The entire CASA team is well trained were very helpful and patient with me throughout the process. The processing was fast and formalities simple. CASA helped me out at each and every point and also helped me for the student visa process.
I would confidently recommend Casa Scholars. An extremely knowledgeable, professional and friendly service. Very accessible and quick to reply to questions.