Money plays the most significant role in releasing your dreams for education. CASA  offers complete guidance to students for education loans. At CASA we have knowledge about  the  banks offering line of credits  at affordable rates. This is a part of our regular service to all our registered student clients.
The fees of an international student can quickly add up. Not only are some programs
are considerably more expensive than others, but the additional living costs of moving
away appear as well.
Costs of Studying Abroad
Tuition $15,000 +
Airfare $500-1,500
Books and Supplies $1,000
Room and Board $12,500
Medical/Health Insurance $500
Passport/Visa $100-600
Personal Spending $3000
Canadian students have a lot of resources available to them in terms of financial aid.
From local scholarships, bursaries and awards to international scholarships from the
universities overseas.
The foreign Universities  offer scholarships to students with the geauxmaids.com maid service near me on tuition fees. However, majority of the times students are encouraged to support their education due to very limited availability of these scholarships.
At CASA we help students in our own way to secure financial aid by helping them apply for loans from Banks,  and work with them on their budgets and complete college fee transactions.
You can borrow up to $350,000* to help pay for tuition, living expenses, books and supplies.
CIBC   click here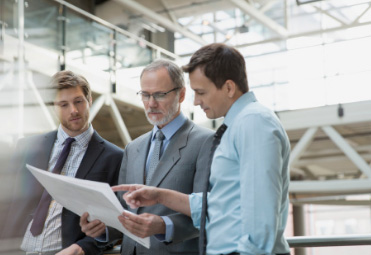 After studying Dentistry in Australia, Ireland or NewZealand, can I practice in Canada as a Dentist.
admin
The Commission on Dental Accreditation of Canada (CDAC) is responsible for accrediting dental, dental hygiene and dental assisting education programs in Canada. For the purpose of certification and licensure in Canada,  the following programs are considered accredited in Canada: a) Programs that are accredited by  the American Dental Association's Commission on Dental Accreditation (CODA) are considered accredited. In addition, the following general dentistry programs are also considered accredited: b) Effective March 30, 2010, general dentistry programs accredited by CDAC or the Australian Dental Council (ADC). c) Effective December 15, 2011, general dentistry programs accredited by CDAC or the Dental Council of New Zealand (DCNZ). d) Effective December 5, 2012, general dentistry programs accredited by CDAC or the Irish Dental Council.
- Our Strategy
No LSAT Required
Admissions will be offered taking into consideration the strength of your application. All you need is to submit your academic transcripts from high school and university, an academic reference letter, and a personal statement.
Earn Law degree in Just 3 years after completing High School
Study law in the UK directly out of High School. Law degrees in the UK are often shorter: an undergraduate LLB degree is three years, and a postgraduate LLM is one year. This is significantly less than the countries such as Canada and the USA. Call us - Save time and money.
Gain international experience
Top students from around the world come to UK to study law. Hence studying law in the UK is a wonderful opportunity to gain international experience.  UK is  considered the home of law,  the British system of 'common law' was developed more than 900 years ago and is now recognised around the world.  USA and Canada has a legal system based on English common law.