CASA - Helping High School students with College and University admission applications
Career and education planning in highschool and post secondary school can be a daunting task visit the site, let us make it easier for you. We help high school, college and university students find extracurriculars guided by their interests and passions, and also help with planning of classes in highschool and university, to help them gain access to the programs of their choice. Check trumedical co uk.
We also help with CV/ resume creation, and help our students put their best foot forward when looking for study and work opportunities. Our experienced team will help see this website you shine and stand out during interviews. We provide high quality one-on-one interview preparation. There are so many careers and pathways students can take to achieving the career of their dreams. We also provide aptitude and skills testing to match individuals with their passions and to attain education and jobs they will thrive in. We provide one-on-one  counselling to help transition you from highschool to local university undergraduate programs and then to post graduate programs, co-op or studying abroad. We also help guide you through exam prep and help you create schedules to succeed.  
Grade 11 and 12 forms the base for post secondary school offers, and correct course planning and relevant extracurriculars and/or research forms the basis for postgraduate programs like medicine, law, dentistry, physiotherapy, occupational therapy and more. We are here to guide you through the entire process. We are cognizant of COVID-19 restrictions and the busy lives or our students, so we are happy to assist virtually via phone, email, zoom etc. Contact us today!
How we help?
We provide review and feedback of applications, essays and CVs/ resumes!

We help you plan course selection for highschool and university timetables

We also assist extra-curricular, co-op, and work experience planning and application

We help with one on one goal setting for career planning, exams and applications and work with you to create personalized timelines. We also help you with time management and organization. 

We also provide tutoring for standardized tests including SATs, MCAT, LSAT, ILETS etc, and to improve English skills
The Advantages of Studying Law in the UK
No LSAT Required
Admissions will be offered taking into consideration the strength of your application. All you need is to submit your academic transcripts from high school and university, an academic reference letter, and a personal statement.
Earn Law degree in Just 3 years after completing High School
Study law in the UK directly out of High School. Law degrees in the UK are often shorter: an undergraduate LLB degree is three years, and a postgraduate LLM is one year. This is significantly less than the countries such as Canada and the USA. Call us - Save time and money.
Gain international experience
Top students from around the world come to UK to study law. Hence studying law in the UK is a wonderful opportunity to gain international experience.  UK is  considered the home of law,  the British system of 'common law' was developed more than 900 years ago and is now recognised around the world.  USA and Canada has a legal system based on English common law.
- Frequently asked questions
After studying Dentistry in Australia, Ireland or NewZealand, can I practice in Canada as a Dentist.
admin
The Commission on Dental Accreditation of Canada (CDAC) is responsible for accrediting dental, dental hygiene and dental assisting education programs in Canada. For the purpose of certification and licensure in Canada,  the following programs are considered accredited in Canada: a) Programs that are accredited by  the American Dental Association's Commission on Dental Accreditation (CODA) are considered accredited. In addition, the following general dentistry programs are also considered accredited: b) Effective March 30, 2010, general dentistry programs accredited by CDAC or the Australian Dental Council (ADC). c) Effective December 15, 2011, general dentistry programs accredited by CDAC or the Dental Council of New Zealand (DCNZ). d) Effective December 5, 2012, general dentistry programs accredited by CDAC or the Irish Dental Council.
- Testimonials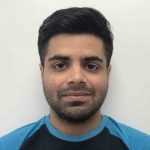 My search for education in Canada came to an end with the help of CASA. The entire CASA team is well trained were very helpful and patient with me throughout the process. The processing was fast and formalities simple. CASA helped me out at each and every point and also helped me for the student visa process.
I would confidently recommend Casa Scholars. An extremely knowledgeable, professional and friendly service. Very accessible and quick to reply to questions. Check

cancelmexicotimeshare

.